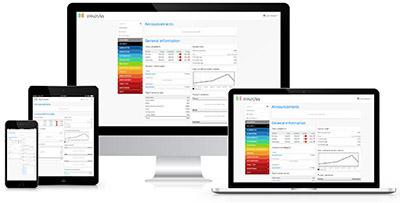 Time track - PlayGround CRM allows you to track the duration of children's stay on the playground and to count its cost. The system has flexible rate scale setup. Order opening and closing is done by just several mouse clicks.
Per-minute pricing
Hourly pricing
Capable to create special weekend rates
Different types of rounding-up
Fixed-rate orders
Products and services record – Our system allows you fast and easily add to customer's order information about provided services and sold products.
Fast registration of product sale
Creation of complex products (consisting of several product-ingredients)
Bar code scanner operation support
Stock accounting – Our system allows to conduct detailed and clear accounting of in-stock balance, its flow and marginality.
Cost accounting – Our system allows you to conduct your entity's cost accounting. Control all the cost flows – products purchasing, salary payment, money seizure from the cashier.
Statistics – Variety of reports allows you always to be aware about situation in your business.
Customers track – The system allows you to maintain the complete customer database, including contact information, detailed information about customer; to set personal discounts for services and products; to monitor active and loyal customers.
Staff - PlayGround CRM allows you to maintain effective and fair award system for the employees, based on their productiviness.
Subscription - PlayGround CRM allows to create and sale subscriptions.
Smart-cards – The system allows to work with contactless smart-cards for fast customer's identification and automatic calculation of personal discounts.
Access level – You can create access accounts with different competencies to manage your entity – the owner, the manager, the superviser.
Stability – The service is located in the Cloud. This guarantees its 100% avaliability, stability, as well as no costs for placement and support.
Avaliability - PlayGround CRM has a web-interface, and it can be used from ordinary computer, as well as from mobile devices all around the world.
Safety – All data is encrypted and totally private.
Data export – By request, all collected data can be exported from the system to Excel format, or any other format, in any way at any moment (free of chanrge).
Customizing – If you need any non-standard functional, we can develop it specially for you. Devlopment of all non-standard reports is free of charge.
Try the PlayGround CRM Demo